I think most people who know me would consider me an organized person. It's true, I am actually quite organized and I get stuff done. But I had one thing that was impossible to keep organized! It was my large, walk-in pantry! No matter how much time I spent trying to organize and reorganize it, and no matter how many times I directed my family to "put things back where they go," the pantry was always messy, dysfunctional, and it caused me stress.
Enter Andrea Brundage, Professional Organizer & Bringer of Calm. She is the founder and owner of Simple Organized Solutions (SOS). You may have seen Andrea on the television shows, Sonoran Living, and Arizona Living where she shares her amazingly simple tips and techniques for living an organized and simplified life.
So, back to the party: I hosted one of Andrea's Organize YOU parties and I invited about 10 friends over to learn, watch, and even participate in the PANTRY TRANSFORMATION! Let me tell you, it was humbling to let people see my pantry, but in the end, the vulnerability was SO WORTH IT!
I am truly amazed at the results, and after several months, and a summer of both kids being home, my pantry is still organized. The space is neat; I know what is in there; and everything now has a home. This makes it simple for my entire family to put things back where they go. I LOVE my pantry!
I highly recommend Andrea for any of your home or office organizational needs. And if you want to throw an Organize YOU party, tell her I sent you! Call Andrea when you are ready to create organizational systems that really work, and will continue to work long-term. Andrea can be reached at ProfessionalOrganizerAZ.com or at 480.382.1085.
View the Video of Michelle's Completed Project by Clicking Here!
BEFORE PHOTO: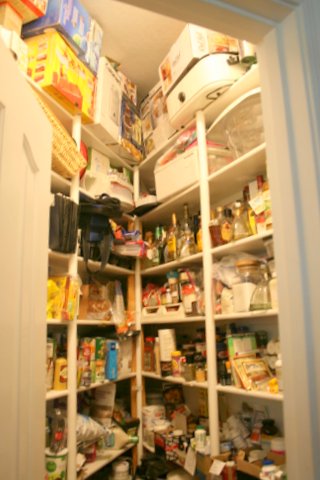 AFTER PHOTO: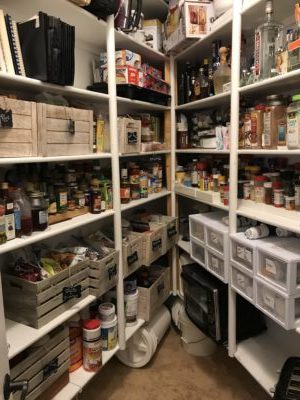 Michelle Lohman, Realtor