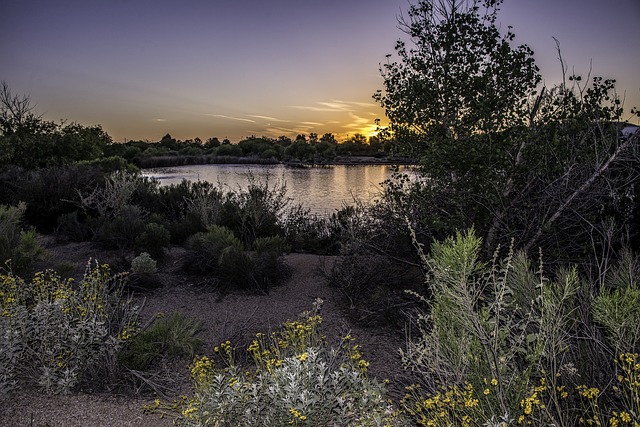 What amazing weather we are having here in the Valley of the Sun!  Time to get those walking or hiking boots on and see what's out there to explore and enjoy.  We are so fortunate in the East Valley to be neighbors to a beautiful water ranch and wildlife preserve.  If you haven't experienced it, you must this fall as it is a wildlife habitat that spans more than 110 acres in the Town of Gilbert.
Here are some background facts and details from the Town of Gilbert:
In 1986, the Town of Gilbert made a commitment to reuse 100% of its effluent water. The Town's desire to create innovative and unique ways to combine water resource development with wildlife habitat, educational and recreational opportunities led to the development of the Riparian Preserve in 1999. Of the 110 acres, 70 acres make up the 7 water recharge basins that are filled on a rotating basis with treated effluent and allowed to percolate into the aquifer where it is stored for future use. One of the ponds has a unique distribution stream that mimics the action of an ephemeral desert stream. An additional lake is filled with reclaimed water, and is designated as an urban fishing resource through the Arizona Game and Fish Department.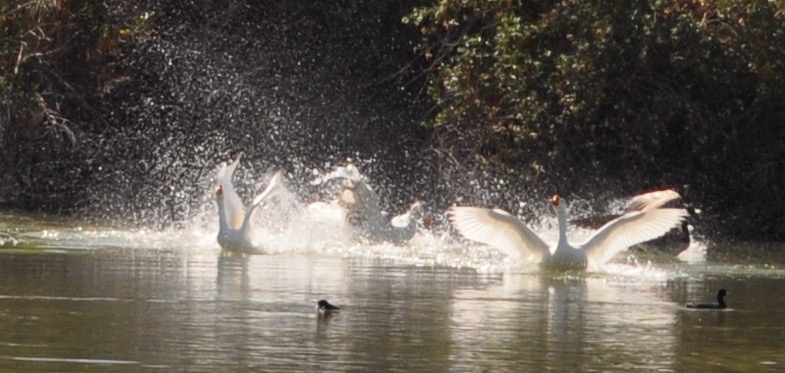 The Preserve is organized into various vegetative zones ranging from marshlands to native riparian and upland vegetation areas. Approximately 298 species of birds have been identified on the site, and many insects, fish, amphibians, reptiles, and mammals have found homes there as well. Over 4.5 miles of trails weave through the park, and there are interpretive education panels on wildlife and vegetation throughout. Viewing blinds have been established at various locations near the edge of several ponds to further enhance the visitor's experience.
A floating boardwalk crossing the northern end of the lake allows visitors a close up view of the fish and ducks on the water. Additional educational areas include an ethnobotanical garden, a paleontology dig site, gardens for pollinators including a hummingbird garden and butterfly garden, plus a state-of-the-art observatory and hilltop outdoor classroom. The preserve also includes restroom facilities, picnic ramadas, and a play area.
The Riparian Preserve is one part of the property known as Water Ranch, which extends from Greenfield Road east to Higley Road, encompassing the majority of the land between Guadalupe Road and the utility easement. (2757 E. Guadalupe Road, Gilbert, AZ  85234) Water Ranch includes the Southeast Regional Library building, the Salt River Project Eastern Canal, and the Town of Gilbert Drinking Water Treatment Plant, Fire Station, and Nichols Park.
For more information and education, you can visit their complete website by clicking here.
If you are looking for a home or wish to sell your home, contact Michelle Lohman, Realtor© for a consultation.