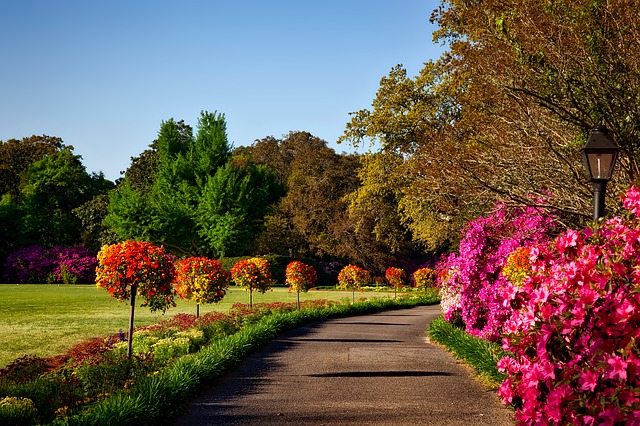 Its that time of year for yard and landscape clean up! Removing the dead and overgrown plants and flowers and replacing them with those that will thrive in the Fall and Winter seasons.  Living in the hot temperatures of the desert may bring about challenges for selecting the right plants for your garden but don't worry, there are plenty to choose from.
In the September 15, 2017 article in Houzz, by contributing editor, Lauren Dunec Hoang, she describes the 8 Gorgeous Planting Combinations for Fall.
Fall's the best time for choosing plants for their brilliant autumn foliage — they'll be stocked in nurseries in all their splendor — as well as for planting trees, shrubs, perennials and ornamental grasses. These eight stunning combinations from New Mexico to the United Kingdom will provide you with planting inspiration for a colorful fall show.
1. Dazzling perennial border.
2. Layers of foliage and flowers.
3. Fiery foliage.
4. Burgundy and gold.
5. Dynamic duo
6. Fall color in the desert.
7. Windswept ornamental grasses
8. Patio show. 
Click here
to view the planning details for each of the 8 combinations.